Welcome to THE WORLDS LARGEST collection of Internet Visitor submitted photos of their Moto Guzzi Motorcycles. Here you will find and see virtually any type of Moto Guzzi on the planet. These pages continue to grow, so be sure to check in often for updates. Select which page(s) you would like to view from the menu on the left.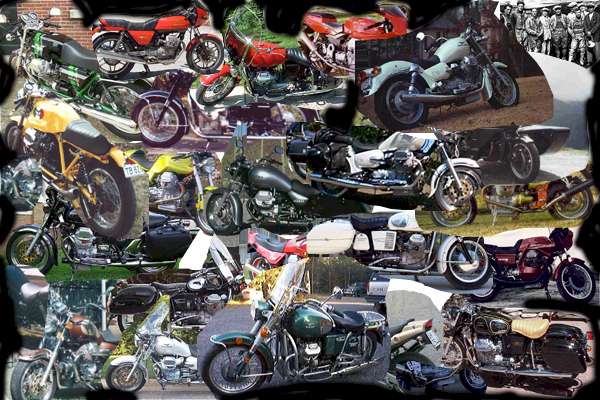 When this site crashed in 1998 and after rebuilding it, A lot of the names of owners were lost.
If you are the owner of a bike that has no name associated with it, please let me know which mystery bike # is yours, and send me your name what make/model bike it is along with your hometown, and I will get the picture updated. I really need help on this one, so if you see someone's bike that you know, let me know about that one too.
Click here to Send me a photo of your bike. Please send JPG's only and resize them to 640X480. Images over 150 KB will not be posted. Don't forget to give me your name, make and model of bike, and hometown.
Legal disclaimer: All photos of Guzzi owners and their motorcycles, and any other information contained in this website, once received, become the sole property of this website, and its owner. This website, and its owner has the right to utilize them any way they like. They will NEVER be used in a conceivably derogatory manner. This website and its contents are © Wildgoose Chase Moto Guzzi